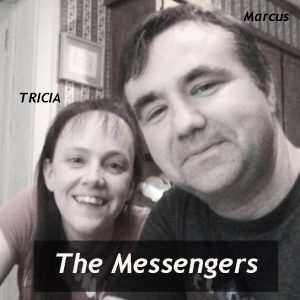 Marcus and Tricia love to share the good news of God.  Whether it is online or in person, their goal is to teach others how to have a relationship with God in fun and exciting ways!
You can visit their web site here.
Here is a link to their facebook page.
They also have a soundcloud page.
Besides the United States The Messengers have had listeners from all around the world tuning in to listen to the streamed teachings. Here is a list of them:
Netherlands
Philippines
Germany
Belgium
Ireland
United Kingdom
Canada
El Salvador
Brazil
Switzerland
Qatar
Chile
Saudi Arabia
Thailand
Indonesia
France
Korea, Republic of
Uruguay
Romania
Saint Vincent and the Grenadines
Turkey
Guatemala
Uganda